At the TMX Finance Family of Companies, women are leading the way. They're mothers, mentors, military veterans, community volunteers, and operators. Our women are leaders.
Read all the interviews we held in our Women of the 20th blog series to learn how they each became the leaders they are today.
---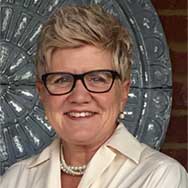 Is there anything unique about your career background?
I worked in retail throughout college and after I graduated. I worked hard and soft lines, then one day I got a call from a financial company I knew nothing about. I ended up joining the company and learned a great deal about financial retail. It was a unique challenge and very rewarding because we changed lives. We kept customer's families feed, their lights on, medication in their hands, and we didn't judge anyone's circumstances. We helped look for financial solutions, which has correlated well to my current role.
What is a little-known fact about you?
I have a degree in Anthropology, and I have worked on excavations and believe anthropology serves me well in business. Anthropology is the study of humans and I believe to be successful, it is critical to understand and nourish people. Every person has a unique thumb print and by treating people as unique individuals, we build stronger lasting relationships.
Why is your time at the TMX Finance Family of Companies special?
The level of commitment to training is world class. The investment in mentoring and the press for excellence is award winning.
What advice would you give to someone starting their career journey with our Company?
Look in the mirror every day and know that you are up against yourself. Do not make excuses, create solutions. Look for ways to win. Know that who you surround yourself with is how successful or challenging each day will be.
What is your biggest passion?
When I think about the one thing in my life that truly matters, it is my family. I have two daughters who brighten our lives and I am now blessed with a granddaughter. Being a positive influence and role model to those around me is a blessing every day.
Who has been the most influential person(s) during your career?
My mom and dad. My parents married on Friday, June 13th right after high school graduation and were married for 59 years before my dad passed away last year. I was never told I could not do something. I had severe asthma growing up, yet I played basketball, softball, and played outside even though I was allergic to the world. We put education first and we were all taught to do our best and to do the right thing. My parents embodied strength and excellence. My mom took care of my dad the last nine years of his life with a smile and tenderness.
Is there anything else we should know about your journey to success?
The key to success starts and ends with each of us. We own our actions and no one else's. The biggest challenge to success is influence. We have to be aware daily of how our actions, words, interactions all influence those around us. Be mindful, firm, but fair, and always stay positive.