Submitted by: Troy Shetron – TitleBucks General Manager, Georgia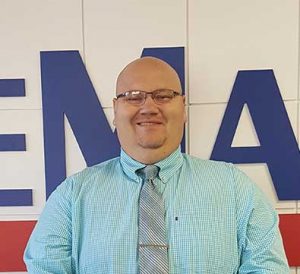 I joined the military straight out of high school and completed Basic Training and Advanced Individual Training (AIT) in 2002. I was deployed to Iraq from 2005 to 2006 and again later in 2007.
After receiving injuries as a result of a road side bomb (IED), my drive changed when I was discharged from Active Duty with medical disability. I had to be the one to challenge myself to turn and take a new path and excel at it. I returned to civilian life and began managing a retail store for 8 years prior to joining the TMX Finance® Family of Companies. My work experiences along with my military training have been a driving influence behind everything I have done and will do in the future.
My experiences make me rise up and face my challenges every day, fight the odds, and be the best man, husband, and father I can be. It allows me to face a fast-pace and dynamic work structure with the attitude of achieving results. I've learned to eliminate the attitude of "can't do" and drive forward with the attitude and approach of "will do".