Submitted by: Heather Sueirro, Senior Talent Strategy Manager
When José Urbaez Cotto earned his degree in Criminal Justice, he thought law enforcement would be his career path. However, opportunities have a way of presenting themselves in their own time and being open to an amazing opportunity can put you on a completely different path than what you had planned.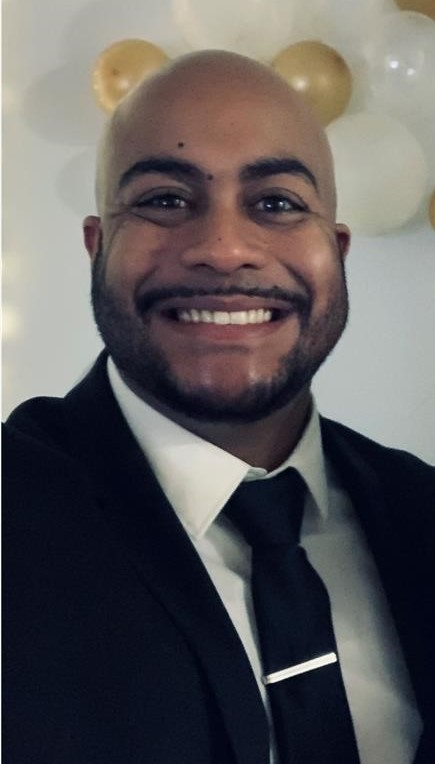 Taking a leap of faith, José switched career paths and began his journey with the TMX Finance® Family of Companies as a Recruiter in 2013. Soon after, he volunteered to be part of a stretch assignment (a project or task that is currently beyond your level of knowledge or skill to enable you to "stretch" developmentally to learn and grow) helping jumpstart the Company's brand-new ACV Department. Then, when the opportunity as a Legal Specialist became available just two months later, he made the leap into a new department and a new role.
Fast forward to 2015, José made another move from the Legal team to the Compliance team, taking on the Compliance Auditor role. A few promotions later, José now serves as the Compliance Manager – coming full circle and getting back to his law enforcement roots. He and his team help ensure the Company follows all laws, regulations, standards, and ethical practices that apply to the organization and the industry.
While he may not wear a badge to work, as an avid "sneakerhead," José takes full advantage of dressing up his Retro 1s to the office on casual Fridays. As a leader, he encourages his team to collaborate on their strengths and complete tasks efficiently while seeking opportunities to make life easier when it comes to compliance for all our Team Members.
What makes your team work well together?
"We're a true team. The willingness to help each other is something that I try to reinforce to each of them daily. They take it and run with it. They may have their areas of focus, but they have no problem helping another teammate complete a task or project. We are all here for each other."
"Every person on the team brings a different perspective and aspect to their work and to the team; that's where our strength lies. The balance of 'we can cover all areas of a situation' makes us a complete team."
What has been one of your most empowering moments at the TMX Finance® Family of Companies?
"Shortly after I joined the Compliance team as a Compliance Auditor, I was given the great state of Texas as my area of focus (along with a few other states.) Anyone who knows our products, knows a lot goes into each product. At the time, I was trying to learn as much as I could from the head of our team, Victoria Newman. After getting my feet wet, she gave me the opportunity to go to the state and work with the field managers, including District Directors and Region VPs, to provide training to the store Team Members and provide them with ways to improve our processes. I was able to show them areas we can smooth out and make life easier while maintaining a high level of compliance. That trust she had in me, only being in the department for 5-6 months, to deliver training and show the teams how important compliance is to our Company, gave me the confidence to keep growing and keep driving forward."
What has made your time with the Company impactful?
"I've been with the Company for more than seven years and in my various roles, I've been able to experience many impactful moments. When I started as a recruiter, I saw the direct impact of changing someone's life, getting them a job, and watching those people form a career. During my time in the ACV Department, I was able to make an impact on a new process that the Company would eventually standardize and continues to utilize daily. Being in on the early stages of this new process and leaving a stamp on how the Company operates, was another great opportunity for me."
"Transitioning to Compliance and having the ability to bring knowledge to our field operators through training and relationship building has afforded me the opportunity to watch our Team Members grow because they can now do their job more effectively. The stores grow, the Team Member grows, and the Company grows. It's been amazing."
What has been your proudest accomplishment as a leader?
"My greatest accomplishment thus far is a co-proudest moment with two of my Team Members. One of them, who I have watched grow and mature throughout their tenure, was recently promoted and it was great to be able to recognize his growth and reward it with a promotion."
"The other, I watched grow from a Team Member who had self-doubt, even though colleagues saw her as a subject matter expert, to someone who gained confidence in her presence and knowledge. She now has her own direct report and is confident enough in herself and the knowledge she possesses to guide someone else in their career journey. It's truly rewarding."
What advice would you give to someone starting a career with the Company?
"My number one tip would be to keep an open mind. Where you start isn't necessarily where you will finish. There are so many opportunities and constant innovation within the Company. You have to stay open to opportunity."