REWARDING PERFORMANCE
Every team member contributes to the overall performance of our Company and we make sure to recognize and reward those efforts. We offer competitive compensation that is regularly adjusted to reflect individual performance, efficiency, and effectiveness in the role. Our benefits, coupled with our compensation programs deliver competitive rewards that continue to distinguish our Company as an industry leader.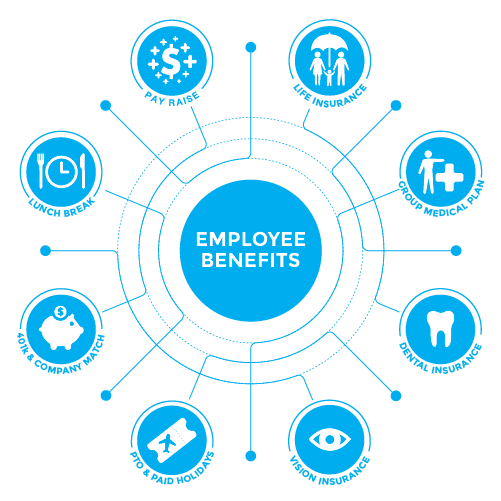 Benefits
Our comprehensive benefits package is designed to promote the health and financial security of our team members and their families. As market dynamics evolve, the Company regularly assesses our programs to ensure team members receive the benefits they value and are provided with a range of options.
Performance-driven Rewards
Our compensation policy reflects a performance-based culture using bonuses to reward high levels of personal, as well as team and business unit performance for eligible team members.