BUILDING A LEGACY
Founded on the principles of excellence in customer service, integrity in all that we do, respect for one another, and enthusiasm for our mission, we have built a solid foundation for our Company, our team members, our customers, and the communities we serve. The past 20 years has brought many changes, challenges, and successes that are woven into our cultural fabric and make us the Company we are today. These moments have defined us for the past 20 years and while we are continuously growing and changing, our foundation was built to last.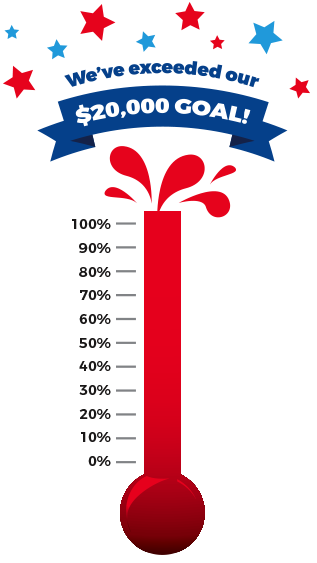 We are a team. We are one.
We are the TMX Finance Family.
The TMX Cares Fund is our most recent legacy that will live on for future generations. In 2017, we launched our first emergency team member financial assistance fund. To commemorate our 20th Anniversary, we're challenging team members to raise $20,000 to support team members experiencing extreme financial hardships due to unexpected and critical family crisis'. This will be our first full year offering assistance to our team members and we are excited to meet this challenge!
Learn More about the TMX Cares Fund
Celebrating 20 Years of Building a Legacy
Leaving our mark. Optimizing our impact. Creating something that will live on forever. For the past 20 years, we have worked hard to help people meet their short-term financial needs. We've created new financial tools, new innovative IT products, and we've built some amazing customer relationships- and we're just getting started. Leaving a legacy is one of the most powerful things we can do to help our team members, our customers, and our communities. Why? Because leaving a legacy enables us to have influence well into the future, which ensures we're setting the highest standard of service for many years to come.
How We've Built a Strong Foundation
With Passion. At the very heart of our foundation, are our people. Our people have been passionate about building this Company into something great for 20 years and we're not stopping anytime soon. Through the good times and the challenging times and through the many changes, we have remained strong because of our people. Read how we have transformed over the years and how we support the foundation upon which we were built.
READ MORE STORIES
Hispanic Heritage Month: My Mexican History
Celebrating culture at the TMX Finance® Family of Companies, and in general, is important because it gives us the opportunity to learn from other people, other countries, and other cultures. For me, Mexican culture is rich, colorful, and vibrant. My Mexican history includes influences from ancient civilizations such as the Aztecs and Mayans. My history is even influenced by European colonization; my great-grandfather was from Spain and my grandma used to tell me stories about how he came to Mexico. To celebrate Hispanic Heritage Month, I plan to talk about my culture with my co-workers and bring a dish to …
Hispanic Heritage Month: My Mexican Favorites
In the Hispanic culture there are many traditions that we uphold that are passed down from generation to generation. My family and I celebrate our Mexican culture by spending time together and sharing stories about their time in Mexico, the good and the bad. They tell us about our family that stayed behind, or have passed away, so we never forget them. I'm in love with our traditions as much as I'm in love with the food! Our food is a delicacy and there are many dishes that add a lot of variety to our meals. My favorite dish is …
Hispanic Heritage Month: The Day of the Dead
My Mexican heritage is especially significant to me so I can teach my children and grandchildren about our heritage and hope they will pass on the stories and traditions that go along with it, too. The people of Mexico celebrate holidays with many traditions. Two of my favorite holidays are "the Day of the Dead" and "Charisma's festivities." The Day of the Dead celebration combines the European Catholic traditions of All Saints' Day and All Souls' Day with the Aztec rituals of honoring the deceased. This tradition originated in southern Mexico more than three thousand years ago with the first celebrations of deceased souls. When …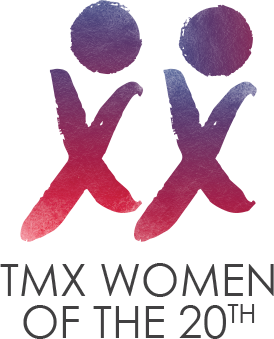 TMX Women in Leadership
We have some of the best executives leading our Company and many of them are women! As a way to recognize our women leaders, we are celebrating their many contributions and achievements throughout the year. We launched this monthly series on International Women's Day, March 8, 2018.
Each month, we are featuring a different female leader in the Company on our new Women in Leadership webpage. Here, they are sharing their best and boldest advice about how they have fearlessly pursued their dreams. #PressforProgress