BUILDING A LEGACY
Founded on the principles of excellence in customer service, integrity in all that we do, respect for one another, and enthusiasm for our mission, we have built a solid foundation for our Company, our team members, our customers, and the communities we serve. The past 20 years has brought many changes, challenges, and successes that are woven into our cultural fabric and make us the Company we are today. These moments have defined us for the past 20 years and while we are continuously growing and changing, our foundation was built to last.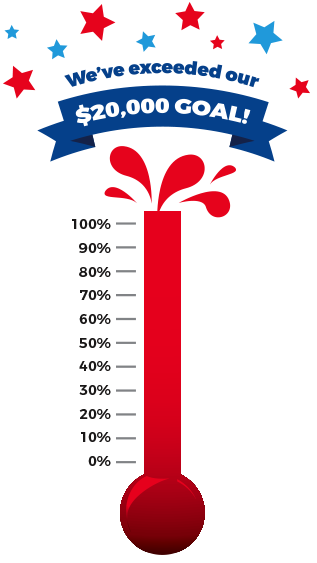 We are a team. We are one.
We are the TMX Finance Family.
The TMX Cares Fund is our most recent legacy that will live on for future generations. In 2017, we launched our first emergency team member financial assistance fund. To commemorate our 20th Anniversary, we're challenging team members to raise $20,000 to support team members experiencing extreme financial hardships due to unexpected and critical family crisis'. This will be our first full year offering assistance to our team members and we are excited to meet this challenge!
Learn More about the TMX Cares Fund
Celebrating 20 Years of Building a Legacy
Leaving our mark. Optimizing our impact. Creating something that will live on forever. For the past 20 years, we have worked hard to help people meet their short-term financial needs. We've created new financial tools, new innovative IT products, and we've built some amazing customer relationships- and we're just getting started. Leaving a legacy is one of the most powerful things we can do to help our team members, our customers, and our communities. Why? Because leaving a legacy enables us to have influence well into the future, which ensures we're setting the highest standard of service for many years to come.
How We've Built a Strong Foundation
With Passion. At the very heart of our foundation, are our people. Our people have been passionate about building this Company into something great for 20 years and we're not stopping anytime soon. Through the good times and the challenging times and through the many changes, we have remained strong because of our people. Read how we have transformed over the years and how we support the foundation upon which we were built.
READ MORE STORIES
From One Working Mom: Achieving Work-Life Balance
Balance: an even distribution of weight enabling someone or something to remain upright and steady. With more and more moms in the workforce, there is naturally a ton of buzz around attaining the seemingly impossible notion of a work-life balance. I am one of those moms. A working mom to two sweet boys, an almost 3-year-old toddler, Jackson, and an 8-month-old tornado, Rhett. Managing the workload of a career, family responsibilities, friendships, and carving out time for my own self-interests can be at times… daunting. Although this sort of juggling act requires energy, time, dedication, and attention, it's important to …
My 2019 Health Goals
"I don't run. If you see me run, you too should start running because something is probably chasing me," was something I always said when my friends would ask me if I wanted to go for a run or participate in a 5K road race. Running was not part of my routine life and I was completely okay living my best life without running in the picture. Then came my late-20s-approaching-30s where I found myself gaining weight and feeling uncomfortable in my own skin. My normal routine of lifting weights and dog walking were not helping me sustain the healthy …
Popping Biscuits and PTSD
*Content may be upsetting to some. Please read with caution. I opened a can of biscuits, all by myself!! Doesn't sound like a big accomplishment, does it? To almost 8 million Americans, that simple task could have meant DAYS in the protection of a dark room on high alert. Seems crazy, right? My name is Bridget and I live with PTSD (Post Traumatic Stress Disorder). Here's my story and what I want the world to know… I am a survivor. Make no mistakes, I spent 23 years as a victim living in disgrace, ashamed of what I had been through, …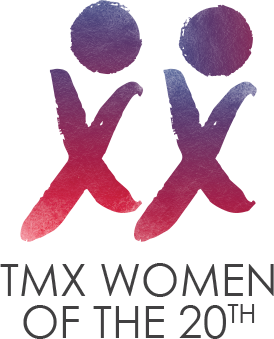 TMX Women in Leadership
We have some of the best executives leading our Company and many of them are women! As a way to recognize our women leaders, we are celebrating their many contributions and achievements throughout the year. We launched this monthly series on International Women's Day, March 8, 2018.
Each month, we are featuring a different female leader in the Company on our new Women in Leadership webpage. Here, they are sharing their best and boldest advice about how they have fearlessly pursued their dreams. #PressforProgress