BUILDING A LEGACY
Founded on the principles of excellence in customer service, integrity in all that we do, respect for one another, and enthusiasm for our mission, we have built a solid foundation for our Company, our team members, our customers, and the communities we serve. The past 20 years has brought many changes, challenges, and successes that are woven into our cultural fabric and make us the Company we are today. These moments have defined us for the past 20 years and while we are continuously growing and changing, our foundation was built to last.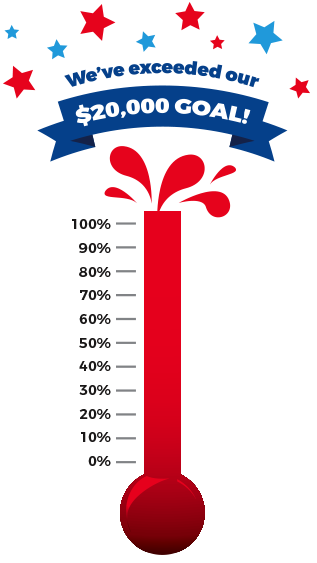 We are a team. We are one.
We are the TMX Finance Family.
The TMX Cares Fund is our most recent legacy that will live on for future generations. In 2017, we launched our first emergency team member financial assistance fund. To commemorate our 20th Anniversary, we're challenging team members to raise $20,000 to support team members experiencing extreme financial hardships due to unexpected and critical family crisis'. This will be our first full year offering assistance to our team members and we are excited to meet this challenge!
Learn More about the TMX Cares Fund
Celebrating 20 Years of Building a Legacy
Leaving our mark. Optimizing our impact. Creating something that will live on forever. For the past 20 years, we have worked hard to help people meet their short-term financial needs. We've created new financial tools, new innovative IT products, and we've built some amazing customer relationships- and we're just getting started. Leaving a legacy is one of the most powerful things we can do to help our team members, our customers, and our communities. Why? Because leaving a legacy enables us to have influence well into the future, which ensures we're setting the highest standard of service for many years to come.
How We've Built a Strong Foundation
With Passion. At the very heart of our foundation, are our people. Our people have been passionate about building this Company into something great for 20 years and we're not stopping anytime soon. Through the good times and the challenging times and through the many changes, we have remained strong because of our people. Read how we have transformed over the years and how we support the foundation upon which we were built.
READ MORE STORIES
Spinning for a Purpose
Do you remember riding a bike? Close your eyes and imagine it. Can you feel the wind in your face, the sunlight on your skin and the freedom of being on the open road or racing through a nature trail? You can mount a bike, put on a helmet, and hit the ground peddling, but some people can't. Think about your grandmother who loved riding a bike as a child or a friend you know with a physical disability. Chances are, they can't easily ride a bike. After watching a video of European volunteers cycling the elderly, disabled, and sick …
#2020Goals – A Challenge to Face Fears
Once upon a time, on January 8, 2019, I challenged Adrianna Warnell, Direct Marketing Manager and 5-year TMX Finance Family member, to face her public speaking fears and take her career to the next level. We made a deal that if I agreed to speak at an upcoming conference in 2019, she would do the same in 2020. So, naturally, to solidify and memorialize the agreement, I printed the exchange, framed it, and placed it on Adrianna's desk to serve as a constant reminder to push harder and be braver than the previous day… and, of course, to remind her …
Dedication and Perseverance: Delayed doesn't mean denied
Who remembers being a carefree child and always having an idea of what you wanted to be when you grew up? Some of us wanted to be actors, teachers, firemen, doctors, serve in the military, etc. For me, my family and I always knew that I would be a lawyer or pursue some form of career in the legal field. Our family and society may have inspired or influenced which path we ultimately took but without our own dedication and perseverance, we wouldn't be where we are today. Dedication: "Your self-sacrificing devotion to your purpose in life and your unwavering …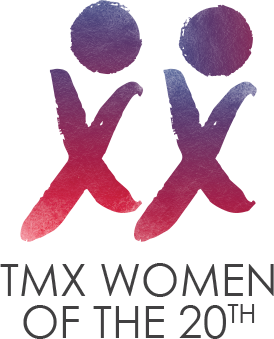 TMX Women in Leadership
We have some of the best executives leading our Company and many of them are women! As a way to recognize our women leaders, we are celebrating their many contributions and achievements throughout the year. We launched this monthly series on International Women's Day, March 8, 2018.
Each month, we are featuring a different female leader in the Company on our new Women in Leadership webpage. Here, they are sharing their best and boldest advice about how they have fearlessly pursued their dreams. #PressforProgress