BUILDING A LEGACY
Founded on the principles of excellence in customer service, integrity in all that we do, respect for one another, and enthusiasm for our mission, we have built a solid foundation for our Company, our team members, our customers, and the communities we serve. The past 20 years has brought many changes, challenges, and successes that are woven into our cultural fabric and make us the Company we are today. These moments have defined us for the past 20 years and while we are continuously growing and changing, our foundation was built to last.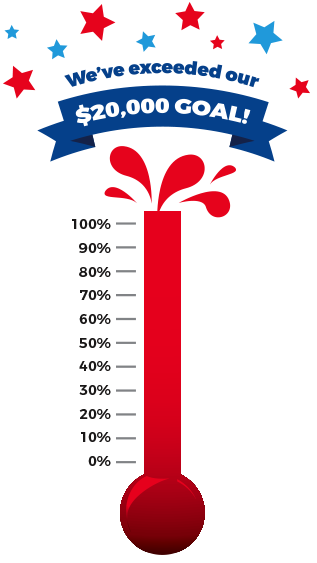 We are a team. We are one.
We are the TMX Finance Family.
The TMX Cares Fund is our most recent legacy that will live on for future generations. In 2017, we launched our first emergency team member financial assistance fund. To commemorate our 20th Anniversary, we're challenging team members to raise $20,000 to support team members experiencing extreme financial hardships due to unexpected and critical family crisis'. This will be our first full year offering assistance to our team members and we are excited to meet this challenge!
Learn More about the TMX Cares Fund
Celebrating 20 Years of Building a Legacy
Leaving our mark. Optimizing our impact. Creating something that will live on forever. For the past 20 years, we have worked hard to help people meet their short-term financial needs. We've created new financial tools, new innovative IT products, and we've built some amazing customer relationships- and we're just getting started. Leaving a legacy is one of the most powerful things we can do to help our team members, our customers, and our communities. Why? Because leaving a legacy enables us to have influence well into the future, which ensures we're setting the highest standard of service for many years to come.
How We've Built a Strong Foundation
With Passion. At the very heart of our foundation, are our people. Our people have been passionate about building this Company into something great for 20 years and we're not stopping anytime soon. Through the good times and the challenging times and through the many changes, we have remained strong because of our people. Read how we have transformed over the years and how we support the foundation upon which we were built.
READ MORE STORIES
The Journey to a Healthier Me
In May 2022, I visited my doctor for what I anticipated would be a regular checkup, but instead I was diagnosed as pre-diabetic and obese at 47-years-old. During the visit, my doctor talked with me about taking my health seriously, and said if I didn't I could possibly have a heart attack. Of course, I was scared! I went home and discussed everything with my husband and family. Together, we decided I would make a drastic change to my daily habits. I'll admit, I was having a hard time getting around and doing some daily activities, like even grocery shopping. …
The TMX Finance® Family of Companies, TitleMax®, and Community Partners Give Back to Local Veterans
The TMX Finance® Family of Companies takes pride in giving back to the communities where we live and work by supporting those who have served our country through one of our TMX Cares™ initiatives. Each May, to celebrate Military Appreciation Month, Team Members from our more than 950 TitleMax®, TitleBucks®, and InstaLoan® retail locations and two corporate offices, along with customers and community partners, contribute to a month-long donation campaign to provide comfort items and essentials to active military service members, their families, and veterans. The annual TMX Cares™ drive reflects the Company's longstanding commitment, TMX Project SERV, to provide …
The TMX Finance® Family of Companies Hosting Nationwide National Hiring Day Opening Doors to Rewarding Careers on August 24, 2023
Savannah, Georgia (August 2023) – The TMX Finance® Family of Companies, a leading provider of consumer credit products, will host its annual National Hiring Day event on August 24, 2023, from 10:00 AM to 6:00 PM (local time). The national event is an opportunity to meet with hiring managers, ask questions, discuss career goals, and learn more about the Company as well as the many opportunities candidates have to help build their career. Candidates can interview for careers on-site at any TitleMax®, TitleBucks®, or InstaLoan® store location and even receive contingent on-the-spot employment offers for certain positions. The TMX Finance® …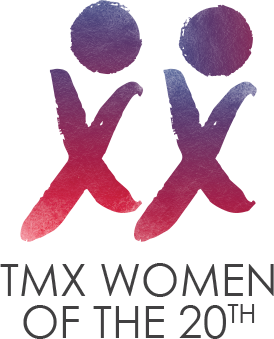 TMX Women in Leadership
We have some of the best executives leading our Company and many of them are women! As a way to recognize our women leaders, we are celebrating their many contributions and achievements throughout the year. We launched this monthly series on International Women's Day, March 8, 2018.
Each month, we are featuring a different female leader in the Company on our new Women in Leadership webpage. Here, they are sharing their best and boldest advice about how they have fearlessly pursued their dreams. #PressforProgress