BUILDING A LEGACY
Founded on the principles of excellence in customer service, integrity in all that we do, respect for one another, and enthusiasm for our mission, we have built a solid foundation for our Company, our team members, our customers, and the communities we serve. The past 20 years has brought many changes, challenges, and successes that are woven into our cultural fabric and make us the Company we are today. These moments have defined us for the past 20 years and while we are continuously growing and changing, our foundation was built to last.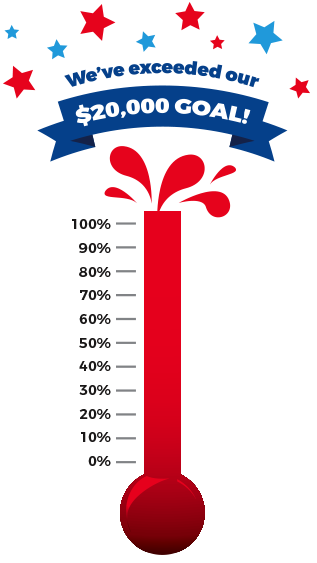 We are a team. We are one.
We are the TMX Finance Family.
The TMX Cares Fund is our most recent legacy that will live on for future generations. In 2017, we launched our first emergency team member financial assistance fund. To commemorate our 20th Anniversary, we're challenging team members to raise $20,000 to support team members experiencing extreme financial hardships due to unexpected and critical family crisis'. This will be our first full year offering assistance to our team members and we are excited to meet this challenge!
Learn More about the TMX Cares Fund
Celebrating 20 Years of Building a Legacy
Leaving our mark. Optimizing our impact. Creating something that will live on forever. For the past 20 years, we have worked hard to help people meet their short-term financial needs. We've created new financial tools, new innovative IT products, and we've built some amazing customer relationships- and we're just getting started. Leaving a legacy is one of the most powerful things we can do to help our team members, our customers, and our communities. Why? Because leaving a legacy enables us to have influence well into the future, which ensures we're setting the highest standard of service for many years to come.
How We've Built a Strong Foundation
With Passion. At the very heart of our foundation, are our people. Our people have been passionate about building this Company into something great for 20 years and we're not stopping anytime soon. Through the good times and the challenging times and through the many changes, we have remained strong because of our people. Read how we have transformed over the years and how we support the foundation upon which we were built.
READ MORE STORIES
Women in Leadership Spotlight – Kelley Frazier
You started as a CSR and are now a Certified GM Trainer. Tell us about your journey. I started as a Customer Service Representative back in 2012. I didn't even know what the title of a vehicle looked like. I worked as a CSR in TitleMax® of Conway for a year and a half. During that time, I was the over-achiever, always volunteering to run errands and help other stores with staffing, and I craved the Goal Board like no other. Once I was actually given the position as Assistant Store Manager, I was already there mentally. I stayed in …
#TMXCareerLove – Share Your Story
As a 31-year-old wife and mother, I have always struggled with finding that perfect balance of having a career that would allow me time with my family. I love how this Company has given me that perfect balance that allows me to enjoy building my career while still maintaining my home life. Being the wife of a first responder has its own set of challenges, but ones that have taught me to take each day as a blessing and to enjoy every day with no regrets. My son is by far my greatest accomplishment and my biggest blessing. So, it …
My Native American Roots
Growing up, I was raised to be proud of my Native American roots and Comanche runs deep on my mother's side of the family. In 1977, I had the opportunity to meet my great-grandmother who spoke mainly her native language with a little Spanish; she was 104 at that time. With the help of my grandfather, he was able to translate the fascinating stories of her childhood and how she lived. It was like stepping back in time and being educated without the history books. This is a memory I will always treasure. A few years ago, through modern technology, …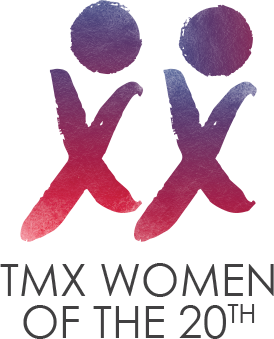 TMX Women in Leadership
We have some of the best executives leading our Company and many of them are women! As a way to recognize our women leaders, we are celebrating their many contributions and achievements throughout the year. We launched this monthly series on International Women's Day, March 8, 2018.
Each month, we are featuring a different female leader in the Company on our new Women in Leadership webpage. Here, they are sharing their best and boldest advice about how they have fearlessly pursued their dreams. #PressforProgress