BUILDING A LEGACY
Founded on the principles of excellence in customer service, integrity in all that we do, respect for one another, and enthusiasm for our mission, we have built a solid foundation for our Company, our team members, our customers, and the communities we serve. The past 20 years has brought many changes, challenges, and successes that are woven into our cultural fabric and make us the Company we are today. These moments have defined us for the past 20 years and while we are continuously growing and changing, our foundation was built to last.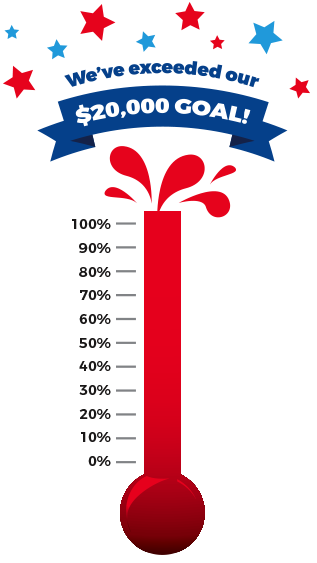 We are a team. We are one.
We are the TMX Finance Family.
The TMX Cares Fund is our most recent legacy that will live on for future generations. In 2017, we launched our first emergency team member financial assistance fund. To commemorate our 20th Anniversary, we're challenging team members to raise $20,000 to support team members experiencing extreme financial hardships due to unexpected and critical family crisis'. This will be our first full year offering assistance to our team members and we are excited to meet this challenge!
LEARN MORE
Celebrating 20 Years of Building a Legacy
Leaving our mark. Optimizing our impact. Creating something that will live on forever. For the past 20 years, we have worked hard to help people meet their short-term financial needs. We've created new financial tools, new innovative IT products, and we've built some amazing customer relationships- and we're just getting started. Leaving a legacy is one of the most powerful things we can do to help our team members, our customers, and our communities. Why? Because leaving a legacy enables us to have influence well into the future, which ensures we're setting the highest standard of service for many years to come.
How We've Built a Strong Foundation
With Passion. At the very heart of our foundation, are our people. Our people have been passionate about building this Company into something great for 20 years and we're not stopping anytime soon. Through the good times and the challenging times and through the many changes, we have remained strong because of our people. Read how we have transformed over the years and how we support the foundation upon which we were built.
READ MORE STORIES
Military Spouse: Quality over Quantity
Distance, abnormal hours, sacrifices, unpredictability and independence all consist of a military marriage. To survive these untraditional stressors a few clichés come to mind, "quality over quantity" are words normally repeated by families who do not have the luxury of seeing each other daily. Another phrase to live by is, "distance makes the heart grow fonder." These two clichés proved to show how my husband and I survive all the struggles associated with military life. My husband (then boyfriend) joined the United States Army as an Officer following college graduation. He immediately went to BOLC (Basic Officer Leader Course) while …
Yoga: A More Productive Way to Handle Stress
Based on the number of times I've heard "treat yourself" or "live your best life "recently, it seems like people are really focused on inner happiness these days. While there's nothing wrong with enjoying that 600-calorie Venti Frappuccino with double whip every once in a while, I think sometimes we all forget that there are much healthier ways to handle stress. Mental wellness tends to get lost in the other demands of everyday life. We're consumed by our work projects, mowing the lawn, walking the dog, being a good spouse or partner, baking peanut free/gluten free/sugar free/dairy free cupcakes for …
Driving My Career as a Military Spouse
As I sit here, contemplating how to relay my experience as a working military spouse, it seems only fitting to start by sharing with you a little bit about my story and the journey leading up to my decision to join the TMX Finance Family of Companies ("the Company"). First, you should know that both of my grandfathers served in WWII. However, as is true for many that served during that era, they didn't like to talk about it much, so my knowledge of the military and military life was very limited as I entered adulthood. Needless to say, I …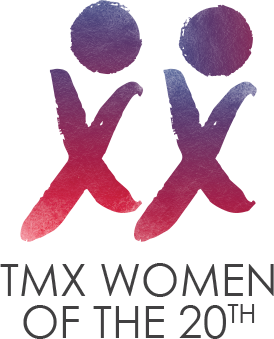 TMX Women in Leadership
We have some of the best executives leading our Company and many of them are women! As a way to recognize our women leaders, we are celebrating their many contributions and achievements throughout the year. We launched this monthly series on International Women's Day, March 8, 2018.
Each month, we are featuring a different female leader in the Company on our new Women in Leadership webpage. Here, they are sharing their best and boldest advice about how they have fearlessly pursued their dreams. #PressforProgress