BUILDING A LEGACY
Founded on the principles of excellence in customer service, integrity in all that we do, respect for one another, and enthusiasm for our mission, we have built a solid foundation for our Company, our team members, our customers, and the communities we serve. The past 20 years has brought many changes, challenges, and successes that are woven into our cultural fabric and make us the Company we are today. These moments have defined us for the past 20 years and while we are continuously growing and changing, our foundation was built to last.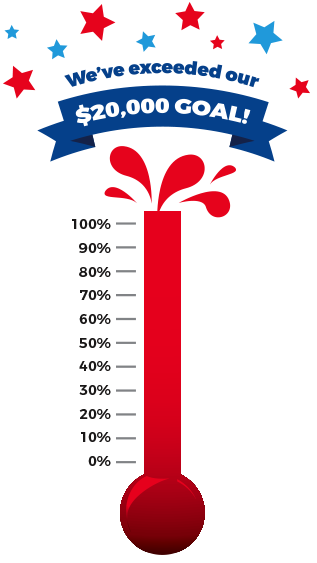 We are a team. We are one.
We are the TMX Finance Family.
The TMX Cares Fund is our most recent legacy that will live on for future generations. In 2017, we launched our first emergency team member financial assistance fund. To commemorate our 20th Anniversary, we're challenging team members to raise $20,000 to support team members experiencing extreme financial hardships due to unexpected and critical family crisis'. This will be our first full year offering assistance to our team members and we are excited to meet this challenge!
Learn More about the TMX Cares Fund
Celebrating 20 Years of Building a Legacy
Leaving our mark. Optimizing our impact. Creating something that will live on forever. For the past 20 years, we have worked hard to help people meet their short-term financial needs. We've created new financial tools, new innovative IT products, and we've built some amazing customer relationships- and we're just getting started. Leaving a legacy is one of the most powerful things we can do to help our team members, our customers, and our communities. Why? Because leaving a legacy enables us to have influence well into the future, which ensures we're setting the highest standard of service for many years to come.
How We've Built a Strong Foundation
With Passion. At the very heart of our foundation, are our people. Our people have been passionate about building this Company into something great for 20 years and we're not stopping anytime soon. Through the good times and the challenging times and through the many changes, we have remained strong because of our people. Read how we have transformed over the years and how we support the foundation upon which we were built.
READ MORE STORIES
Why Martin Luther King, Jr. Day is Important to Me
Martin Luther King, Jr. Day is not just a holiday to me; it's a day for service. While Dr. Martin Luther King, Jr. rose to fame as an instrumental leader during the Civil Rights Movement, he dedicated his life to improving the welfare of ALL people. Dr. King became an activist to make sure that everyone, no matter their skin color, would be treated equally with dignity and respect. This day should be an important observance for all. In honor of Dr. King and his tireless efforts to improve communities across the nation, Congress passed the King Holiday and Service …
When "Thank You" Doesn't Feel Grand Enough
During November, the month of thanks, the TMX Finance® Family of Companies reserves time to honor and appreciate our veteran and military family Team Members. We believe one of the best ways to honor military members is to hire them and provide the guidance they need to excel in the civilian workforce. Through our TMX Project SERV commitment, we hire, coach, and retain veterans as well as military family members, providing them connection, camaraderie, and leadership opportunities similar to the growth support they received during their military service. Often times, a simple "Thank You" may not feel it fits the …
A Mammogram Saved Me
Back in 2003, I joined Susan G. Komen to get involved and raise awareness after reading her story. I participated in walks, wore a pink scarf during the month of October, tied a pink ribbon to my phone, and read about developments. I remember a former co-worker asked why I have the ribbon on my phone, and I explained it's to bring awareness to breast cancer; initially, she thought it was because it had something to do with me, a family member, a friend, etc. Well, at the time, no; I was just being an advocate. I was in my …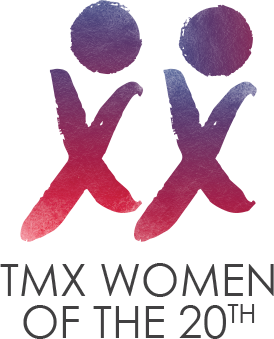 TMX Women in Leadership
We have some of the best executives leading our Company and many of them are women! As a way to recognize our women leaders, we are celebrating their many contributions and achievements throughout the year. We launched this monthly series on International Women's Day, March 8, 2018.
Each month, we are featuring a different female leader in the Company on our new Women in Leadership webpage. Here, they are sharing their best and boldest advice about how they have fearlessly pursued their dreams. #PressforProgress