BUILDING A LEGACY
Founded on the principles of excellence in customer service, integrity in all that we do, respect for one another, and enthusiasm for our mission, we have built a solid foundation for our Company, our team members, our customers, and the communities we serve. The past 20 years has brought many changes, challenges, and successes that are woven into our cultural fabric and make us the Company we are today. These moments have defined us for the past 20 years and while we are continuously growing and changing, our foundation was built to last.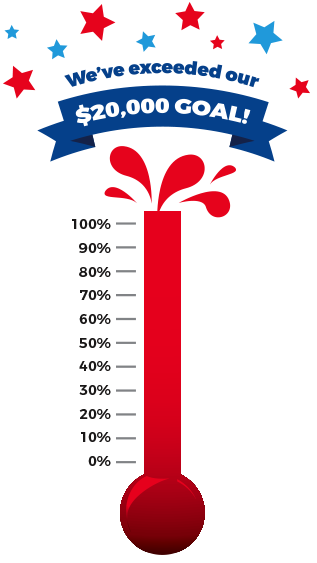 We are a team. We are one.
We are the TMX Finance Family.
The TMX Cares Fund is our most recent legacy that will live on for future generations. In 2017, we launched our first emergency team member financial assistance fund. To commemorate our 20th Anniversary, we're challenging team members to raise $20,000 to support team members experiencing extreme financial hardships due to unexpected and critical family crisis'. This will be our first full year offering assistance to our team members and we are excited to meet this challenge!
Learn More about the TMX Cares Fund
Celebrating 20 Years of Building a Legacy
Leaving our mark. Optimizing our impact. Creating something that will live on forever. For the past 20 years, we have worked hard to help people meet their short-term financial needs. We've created new financial tools, new innovative IT products, and we've built some amazing customer relationships- and we're just getting started. Leaving a legacy is one of the most powerful things we can do to help our team members, our customers, and our communities. Why? Because leaving a legacy enables us to have influence well into the future, which ensures we're setting the highest standard of service for many years to come.
How We've Built a Strong Foundation
With Passion. At the very heart of our foundation, are our people. Our people have been passionate about building this Company into something great for 20 years and we're not stopping anytime soon. Through the good times and the challenging times and through the many changes, we have remained strong because of our people. Read how we have transformed over the years and how we support the foundation upon which we were built.
READ MORE STORIES
Juneteenth for Me
On June 19, 1865 two and a half years after the official Emancipation Proclamation was read, the enslaved population of Galveston, Texas was finally free. This is known as Juneteenth. For me, Juneteenth signifies Freedom, the day of Jubilee! It is a day to reflect on our nation's history, and a day to remember and acknowledge the lag in justice for Black lives. As a woman of West African and Jamaican descent, born and raised in Queens, New York, I admittedly did not grow up celebrating Juneteenth. I learned about Juneteenth after attending a festival held at our local cultural …
What Juneteenth Signifies to Me
For me, Juneteenth signifies African American freedom. This day commemorates the abolishment of slavery for my ancestors and recognizes the end to the brutality of being enslaved. I celebrate this day just as the Fourth of July is celebrated. As part of the celebration, I educate my children and family on the importance of the holiday. Celebrating diversity is important at the TMX Finance® Family of Companies because it can help eliminate unconscious biases. In general, a diverse workplace is more likely to understand an employee's needs and come up with ideas to fulfill them. It also increases morale and instills a …
Juneteenth For Me
Growing up in school, I remember I had a pretty good knowledge of, and fascination with, history. I remember learning about the Boston Tea Party in 1773, the Civil War from 1861-1865, the Roaring 20s followed by The Great Depression in 1929, trench warfare during World War I, and so many other events throughout history. I also remember as a child always celebrating the 4th of July at my aunt's house in Monroe, GA. It was my favorite holiday at the time because my aunt would always buy the kids a blow-up pool to swim in. Growing up, I learned …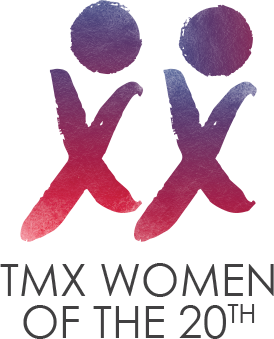 TMX Women in Leadership
We have some of the best executives leading our Company and many of them are women! As a way to recognize our women leaders, we are celebrating their many contributions and achievements throughout the year. We launched this monthly series on International Women's Day, March 8, 2018.
Each month, we are featuring a different female leader in the Company on our new Women in Leadership webpage. Here, they are sharing their best and boldest advice about how they have fearlessly pursued their dreams. #PressforProgress